Home Owners Title Insurance Service in NJ  NY & PA
#1 Residential Title Insurnance Services in NJ , NY & PA
Our Residential title insurance services protect homeowners from financial loss in the event that the title to their home is challenged or compromised.
Our title insurance services are strategically designed to minimize stress on all parties involved in the title insurance transaction.
From property title searches to comprehensive settlement services, our experienced team will work with you every step of the way to make sure you are fully prepared for a smooth and successful closing.
The best way to start your future in your new home is to understand the past.
We are distinguished by our expert knowledge of the title process, along with one of the most thorough research strategies in the industry.
Our careful, in-depth research and close attention to detail set us apart from other title companies.
Having handled over 12 thousand cases, we have built a reputation for minimizing stress for the buyer in the closing process.
We work closely with all parties involved to ensure a successful closing, including real estate agents, brokers, lenders, and attorneys for both the buyer and seller.
Our comprehensive services we provide for our clients include title searches, settlement services, and real estate paralegal services.
From Princeton, NJ we serve All counties of NJ , NY and PA.
IMPORTANCE OF RESIDENTIAL TITLE INSURANCE
Unlike other traditional forms of insurance that protect you from unforeseen future accidents, sickness and natural disasters, title insurance protects an owner from potentially undiscovered issues when you buy land or a home. Title insurance potentially provides insurance coverage to protect you from financial loss related to a defect in the status of title to property.  
Title Insurance  is provided after doing extensive searches which include Public records, state and federal records, court documents, bankruptcy papers, tax reports, local and municipalities searches. This also includes name searches of all the owners and previous owners for any  personal judgments and liens that may result in claim or a lien against the property. Examination of these documents  is a critical part of Title Agency's Role. By doing so , buyer is protected  and lender is protected
Title insurance in NJ is a type of mortgage insurance that protects the lender against mortgage default. It is also an important part of the home buying process because it provides peace of mind that the house you are purchasing has been properly titled and free of liens.
Benefits of Residential Title Insurance Services 
Residential title insurance services protects homebuyers from financial losses that can occur if the home they purchase has hidden title defects. The insurance policy is issued by a title insurance company and guarantees that the homebuyer will receive title to the property free and clear of any encumbrances. 
Owners policies, lenders policies, condominium and co-op policies, and leasehold policies are among the variety of coverage offerings we provide. We guarantee that the property you are purchasing is free of prior mortgages, liens, judgments, and other claims. Survey readings and any required endorsements are provided by us as well. Our title professionals thoroughly examine all the case documents.
Public Records Search For Residential Title Insurance Service
An in-depth title search is generally comprised of a thorough examination of public records. This can be difficult because, depending on the jurisdiction, liens and judgments on a property may be filed a number of ways – by the name of the buyer, the name of owner, the street address, lot number, etc. We have created exhaustive and systematic methods for conducting these searches, resulting in large databases of consistently indexed data that facilitate faster and easier title searches. These "title plants," or large stores of uniformly organized public data, help to complete title searches faster and help ensure accuracy.
What are the types of Residential Title Insurance?
There are two types of title insurance: lender's title insurance and owner's title insurance (also called buyer's title insurance). They both provide the same kind of protection but cover different parties who have financial stakes in a property. 
What is lender's title insurance?
A lender's title policy is designed to protect the financial institution providing your mortgage from title claims that would put their stake in your home at risk. Lenders almost always require borrowers to purchase title insurance on the lender's behalf as part of the loan-approval process. It's considered a closing cost. 
What is owner's title insurance?
The owner's title policy is designed to protect the homeowner in case of any claims against their ownership of the home. In most cases, owner's title insurance is not required in a home purchase, but it is recommended. It can be paid for by the seller at closing, so you may want to negotiate for it when you are purchasing a home.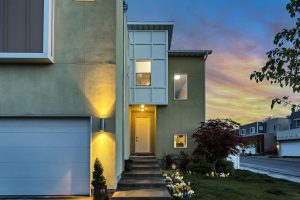 Residential Title Insurance Services Rates
Residential title insurance services rates are the fees charged by title insurance companies for the insurance coverage they provide for residential properties. The rates are typically based on the value of the property and the length of time the policy is in effect.
Residential Title Insurance Services rate is the amount charged by a title insurance company for insuring one or more properties. The rates are generally based on the size of the property and the value of the coverage being purchased.
Key factors that determine the price of a residential title insurance services include:
The type of coverage purchased
The size and value of the property being insured
The neighborhood in which the property is located
The concentration of similar properties in an area
In addition to these factors, other things that may affect a premium include:
Other people who are also insured on the property
Whether or not a mortgage is involved
How quickly land records need to be updated when a change occurs on the property
The amount of coverage (the higher, the more expensive)
Residential Title Insurance Services rates have come down significantly over time. As home prices have decreased, it has become less costly for homeowners to obtain additional coverage for their homes. Many companies offer discounts for long-term policies or for multiple properties owned by an individual or business.
Reasons Why You Need Residential Title Insurance Services
Getting residential title insurance services from a trusted title insurance company will protect your financial interests by insuring against loss due to mortgage defaults, ownership disputes, and other risks related to the grantor's (the owner's) lack of legal title to the property. It also covers things like deeds of trust and mortgages on the property in case the grantor goes bankrupt and loses their assets.
Residential title insurance services is important for a number of reasons. First, it protects you from the possibility of losing your home if you default on your mortgage or bankruptcy. Second, title insurance can protect you from liens and encumbrances (such as unpaid back taxes) that might prevent you from selling your home. Third, it can help you avoid costly lawsuits related to property disputes. Fourth, title insurance can also protect your credit score by preventing negative entries in your credit report. Finally, title insurance can help you avoid potential tax consequences related to the proceeds from the sale of your home.
One of the biggest reasons why you will need residential title insurance services when purchasing your home is protection against foreclosure. In most states, there is a 3-day period after defaulting on your mortgage during which the lender has an opportunity to foreclose on the property before it goes into auction. If nobody shows up at the auction or if nobody bids for it, the lender will likely go ahead and foreclose, even if you are current on your mortgage payments. This puts you in danger of losing your home at a time when you may be at a disadvantage financially because of defaulted payments or other financial problems. Getting Residential Title insurance Services from a trusted title company can protect you against this risk by covering any costs incurred by the lender while they wait to foreclose (such as unpaid interest and late fees) as well as any costs associated with auction bids (such as attorney fees).
Ultimately, title insurance offers a lot of protection that you may not even realize is necessary. We at Vital Abstract will exhaust all of our  resources to best protect you on the front end; however, there may be unforeseen issues that require insurance above and beyond a preliminary search. Hopefully this overview gives you some insight on to why it's important and the benefits of title insurance. If you have any further questions, feel free to contact us at Vital abstract by email or phone.